Conveyancing
Residential or commercial conveyancing for property investors, home buyers, and developers.
Conveyancing services
Purchasing or selling a property doesn't need to be stressful. Every year Pacific Law's team of conveyancing experts help thousands of clients throughout Queensland, NSW and Victoria buy and sell properties. Whether it is your home or an investment property, our team of experienced conveyancers provide reliable and affordable conveyancing services to ensure a smooth transition to the next phase of your property journey.
Our conveyancing process
To ensure your property transaction runs as smoothly as possible we have adopted the following model:
Simple terminology –

We explain clearly your rights and obligations under the contract as either seller or buyer.

Satisfying preconditions – 

We liaise with you to ensure all preconditions are satisfied (e.g., building and pest or finance approval).

Necessary transfers –

We assist with the payment of transfer duty and the execution of transfer documentation.

Price adjustments – We calculate the proper adjustment of price to be paid at settlement (e.g., considering any water rates, council rates or other outgoings).
Facilitating settlement – We coordinate the attendance of both the seller's and the buyer's solicitors and financiers.
Property transfer – We ensure the lawful transfer of property to the new buyer.
With a reputation for being approachable, prompt and helpful, Pacific Law's conveyancing team prioritise communication, always working to be as contactable as possible throughout the entire process.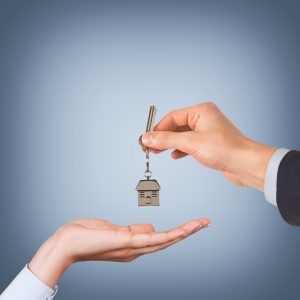 Contract reviews
Make sure your interests are protected when buying or selling property. A comprehensive review of your contract ensures that the terms and conditions of your transaction are accurately recorded, and that no critical information is missing.
If the terms and conditions of your property transaction are not captured correctly at the time the contract is executed it may affect your right to buy, sell or develop the property, or your right to walk away from the contract in the event that the property transaction does not meet your requirements.
The property law team at Pacific Law can help protect your interests during a property transaction by:
Providing legal advice on your contract of sale
Helping you understand the sale process
Discussing any special conditions to avoid unwanted surprises
Having helped thousands of clients across Queensland, New South Wales and Victoria buy and sell property, our role is to help protect your interests by ensuring nothing is missed.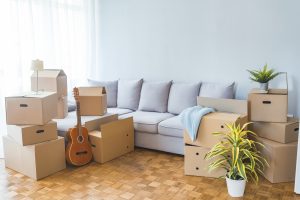 Developer sale contracts and off-the-plan sales
We specialise in acting for both developers and investors selling newly created or subdivided land or units, including off-the-plan sales. Selling off the plan attracts additional compliance measures. For example, failure to comply with disclosure requirements when selling off the plan may give buyers the right to terminate the contract at any time prior to settlement, thereby significantly impacting the viability of the buyers contracts and restricting your access to construction finance.
The expert team of property lawyers at Pacific Law can assist developers with:
Understanding the sale process
Drafting appropriate contract documents and special conditions
Compliance with your disclosure requirements
We encourage you to approach us early in your project if you would like a quote, so that we can outline the common legal costs and provide fixed fees where possible.
For off-the-plan projects, providing us with the following documents will ensure we can provide you with accurate costings:
Copy of the proposed plans
Development approval
Body corporate/owners' corporation information (if relevant)
List of fixtures and fittings (apartment buildings)
All other relevant information
Our highly trained team of property lawyers and conveyancers work hard to make the process of buying or selling your development property as simple, efficient and reliable as possible.
"The service was swift, professional and complete and the fact the team were contactable and helpful made things all very easy"
— Michelle PMD Property